ALL PRODUCTS BEING CARRIED AND SOLD BY ULTIMATE ESCAPE DAY SPA ARE NON-TOXIC AND CRUELTY FREE.
FarmHouse Fresh skin and body products are grown and crafted with delicious epicurean flair, that are either certified organic or use up to 100% naturally derived ingredients — all chock full of fruits, vegetables, milks, and more from U.S farms, including the company's own. All of the products are made in USA. The company puts as much love and care into their products as they do in cultivating what goes into them. www.farmhousefreshgoods.com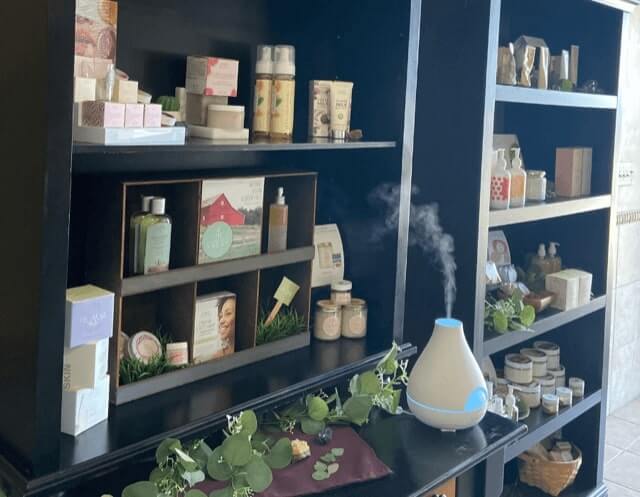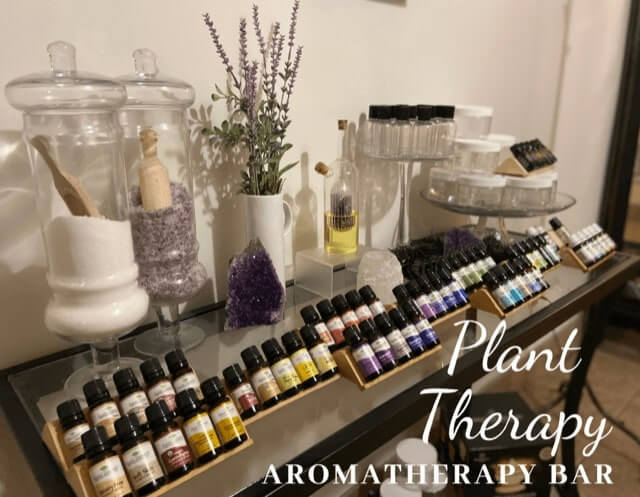 Plant Therapy is a family owned company that manufactures essential oils. The oils are pure, strong, and authentic. 125 Single oils, including 33 USDA Certified Organic ones are available.The company also features 47 Synergy Oil Blends and a variety of diffusers. All of the oils that Plant Therapy produces are 100% pure and of the highest quality! They have undergone some of the strictest quality assurances and testing in the industry. Ultimate Escape Day Spa carries a variety of essential oils and utilizes a few different blends into the spa's Aromatherapy Massage menu. www.planttherapy.com
Jane Iredale is the number one makeup line recommended by dermatologists and plastic surgeons in the United States. It is a mineral line of makeup that is actually good for your skin and is recognized by beauty industry professionals for the high-quality ingredients and high-performing formulas. Jane Iredale makeup is offered in more than 50 countries through fine spas, destination resorts, apothecaries, medical offices and luxury retail. www.janeiredale.com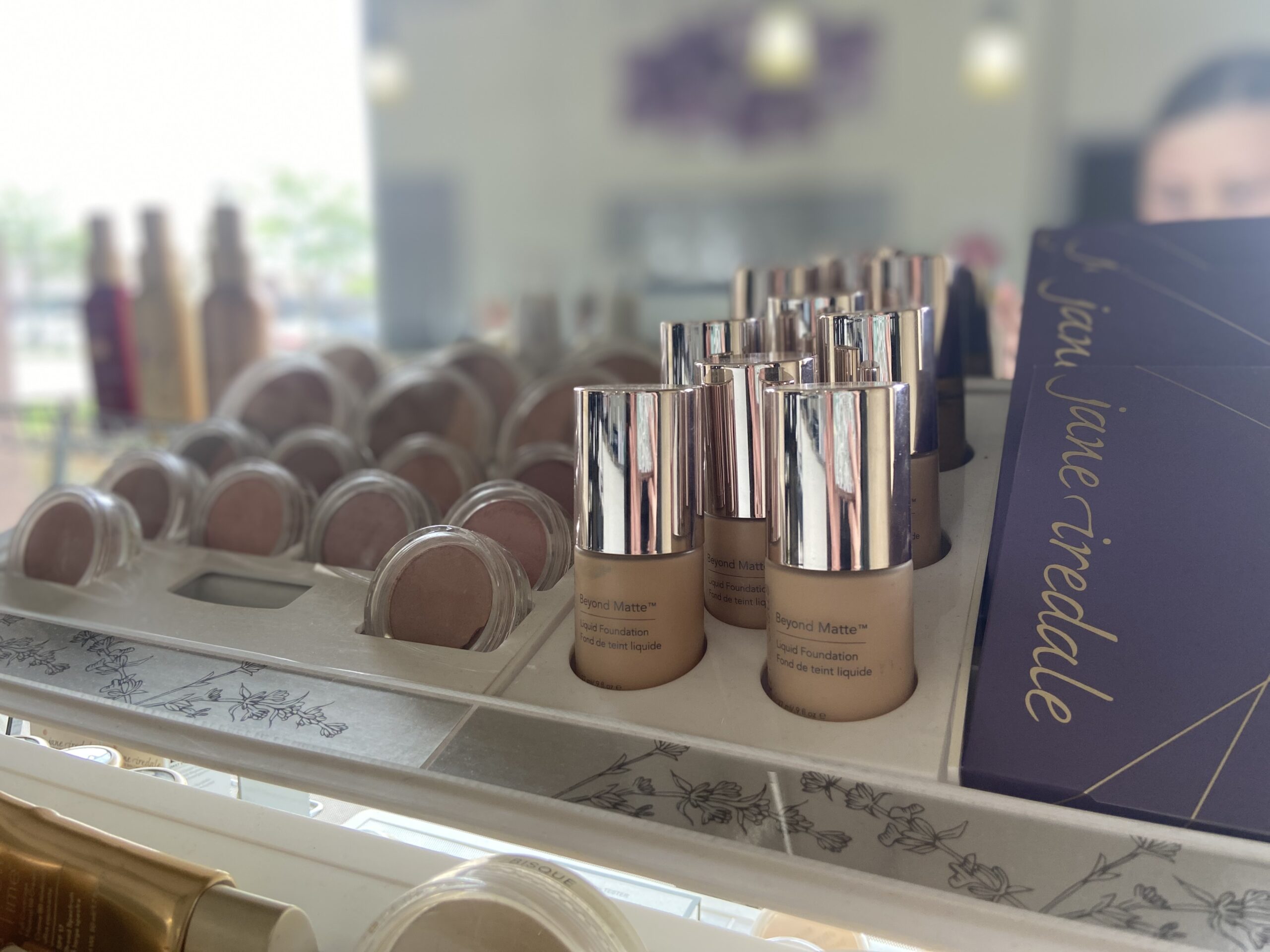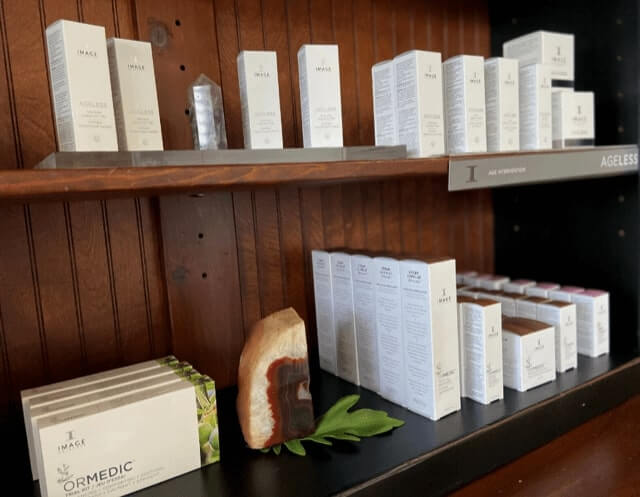 IMAGE is a clinical skincare brand, powered by safe, proven ingredients and smart botanicals. The company's multifunctional products contain the highest levels of active ingredients and are suited for all skin types and conditions. Whatever your skin's challenge–sun damage, acne, aging, rosacea – IMAGE is here to help you Age Later. www.imageskincare.com
At Ultimate Escape Day Spa we believe in supporting other local small businesses. We frequently feature a variety of local products that we have handpicked to bring into our spa. We rotate in different candles, macrame, diffusers, room sprays and jewelry from a variety of local artists.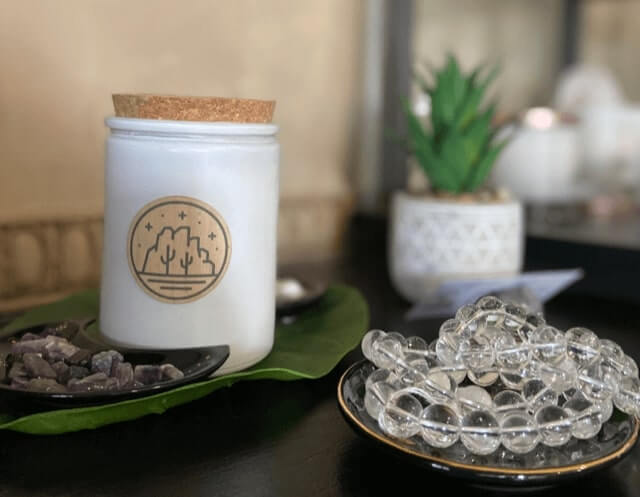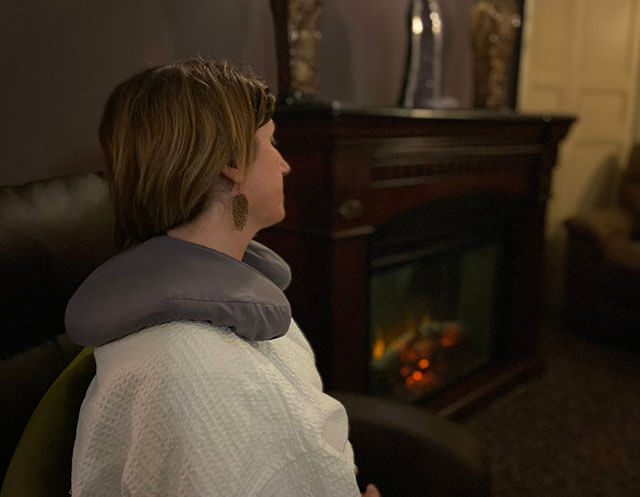 Mother Earth Pillows is a local company that manufactures a variety of soothing pillows meant to be used for the whole body utilizing natural grains, herbs, spices and fabric.The pillows are filled with food-grade Golden Flaxseed combined with the company's proprietary Herbal Blends. Ultimate Escape Day Spa offers a variety of pillows as well as our best selling: Large Trigger Point Pillow in Soothe that our clients can enjoy during their visit or purchase one to take home with them! www.motherearthpillows.com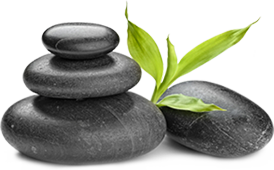 Ultimate Escape Day Spa is a huge supporter of local businesses, as well as vendors that give back to the community.

All of the vendors that Ultimate Escape Day Spa carries give back in one way or another and we are proud to be offering their products!